BoschNDE-5702-A 5100i Series, IP66 2MP 3.2-10.5mm gemotoriseerde lens, IP dome camera, wit
Merken:
Bosch
Artikelnr #:NDE-5702-A
Model #: NDE-5702-A
Naam: Bosch NDE-5702-A FLEXIDOME Outdoor 5100i 2MP Fixed Dome IP Camera, IP66, HDR, 3.2-10.5mm Lens
Starlight camera technology with excellent low-light performance
IVA Pro brings highly reliable deep-learning based detection of persons and vehicles to scenes ranging from sterile zones to crowded and congested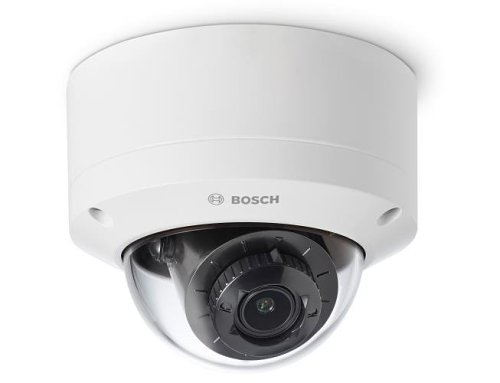 Productoverzicht
Algemeen Informatie
De camera is een veelzijdige en professionele bewakingscamera voor outdoor bewaking. De camera levert uitzonderlijke beeldkwaliteit, starlight-prestaties en een hoog dynamisch bereik met een resolutie van maximaal HD 1080p voor zeer gedetailleerde beelden die voldoen aan veeleisende netwerkbeveiligings- en - bewakingseisen. Het ingebouwde Intelligent Video Analytics Pro (IVA Pro) levert een volledig overzicht van de situatie en activeert relevante waarschuwingen. De camera beschikt over een 1/2,8' inch sensor en HDR technologie bij HD 1080p resolutie die zorgt voor hoogwaardige prestaties in omgevingen met zeer weinig licht. Het ontwerp van de modulaire structuur maakt gebruik van een klik- en draaimechanisme op montageplaat of voet, dat geen hardware nodig heeft om de camera snel aan de behuizing te monteren, inclusief de compatibiliteit met verschillende montageopties.
Main Features
1080p60 voor zeer gedetailleerde beelden
Starlight-cameratechnologie met uitstekende prestaties bij weinig licht
IVA Pro biedt uiterst betrouwbare, op ´deeplearning´ gebaseerde detectie
Hoge dynamisch bereik om elk detail te zien in heldere en in donkere gebieden van de scène
Categorie : Dome Camera's, Producten, Video, IP Camera's
Specificaties
Algemene Informatie
Productnaam
Fixed Dome 2MP HDR 3.4-10.2mm IP66
Technical Information
Maximum Focal Length (mm)
Minimale brandpuntafstand
Technische Informatie
Effectieve cameraresolutie
Camera
Connectiviteitstechnologie
Display & Graphics
Effective Camera Resolution (Pixel)
Lens
Maximale brandpuntafstand
Physical Characteristics
Projectielens
Minimum Focal Length (mm)
Overige